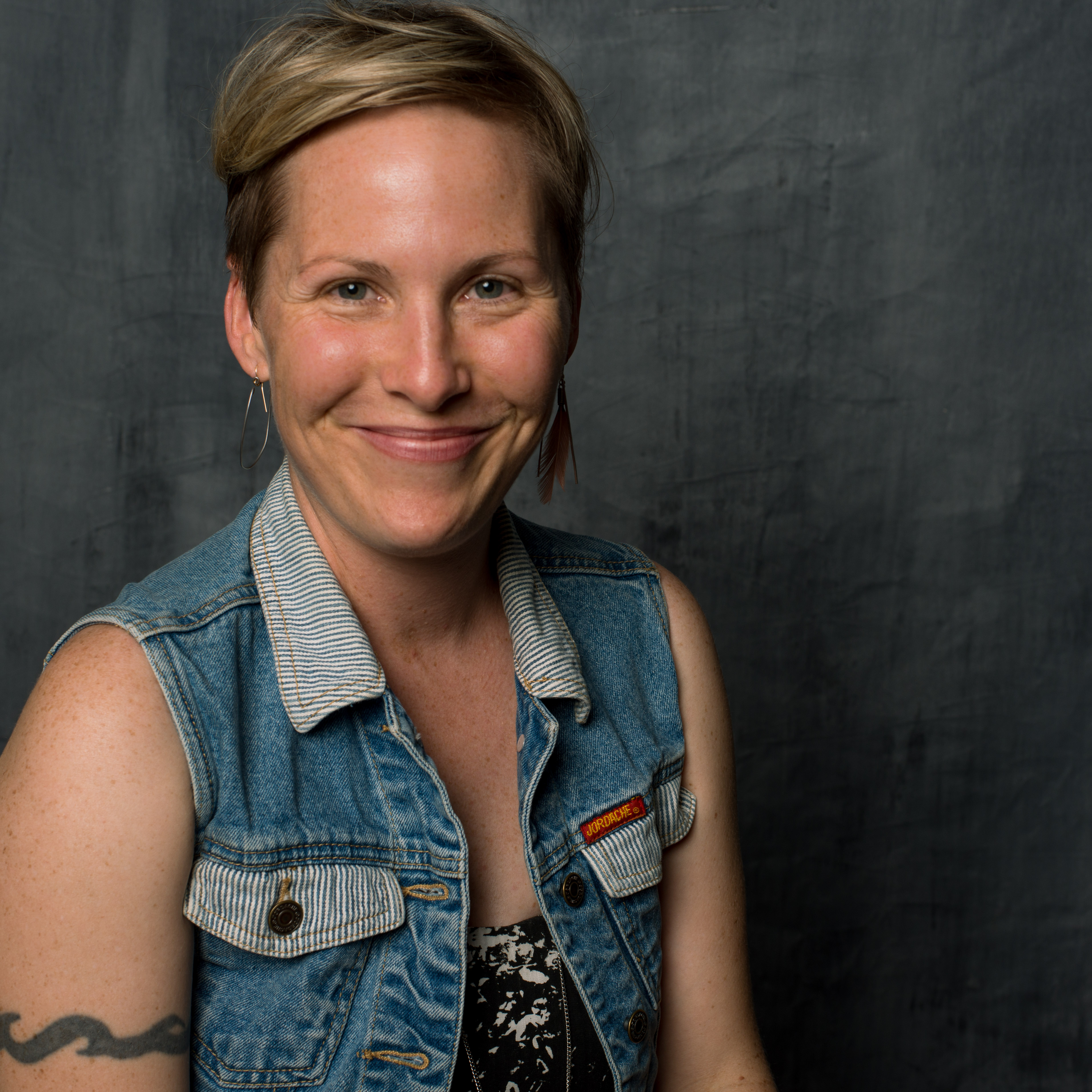 Portrait by Ray McEachern for Spectrum Documentary
Toni Latour is an East Vancouver queer feminist artist. She works in photography, installation, text-based practices, drawing, video, sound, public and performance art.  Latour received her BFA from the University of Windsor in 1998 and her MFA from the University of Western Ontario in 2000.
Since 1994 she has exhibited her work nationally and internationally in both solo and group shows and has received numerous grants and awards in support of her practice.
Latour's work is included in many catalogues and publications and is held in private and public collections, including the National Portrait Gallery of Canada, the Surrey Art Gallery, and the Vancouver Biennale.
Toni Latour is a two-time Vancouver Biennale participant. Her 2009-11 public art installation Homage to Parenthood can be seen on the Canada Line in Richmond, BC, and her 30-foot wide neon piece let's heal the divide just came down from the facade of Vancouver Community College at the end of July, 2017.
Latour just completed her newest work 100 Things to Life (2016) – a large scale photo project that documents all the objects that were used in her long road to pregnancy.
Toni Latour taught at Capilano University for 11 years before the Studio Art program closed in 2014. She currently teaches at the University of the Fraser Valley in British Columbia.