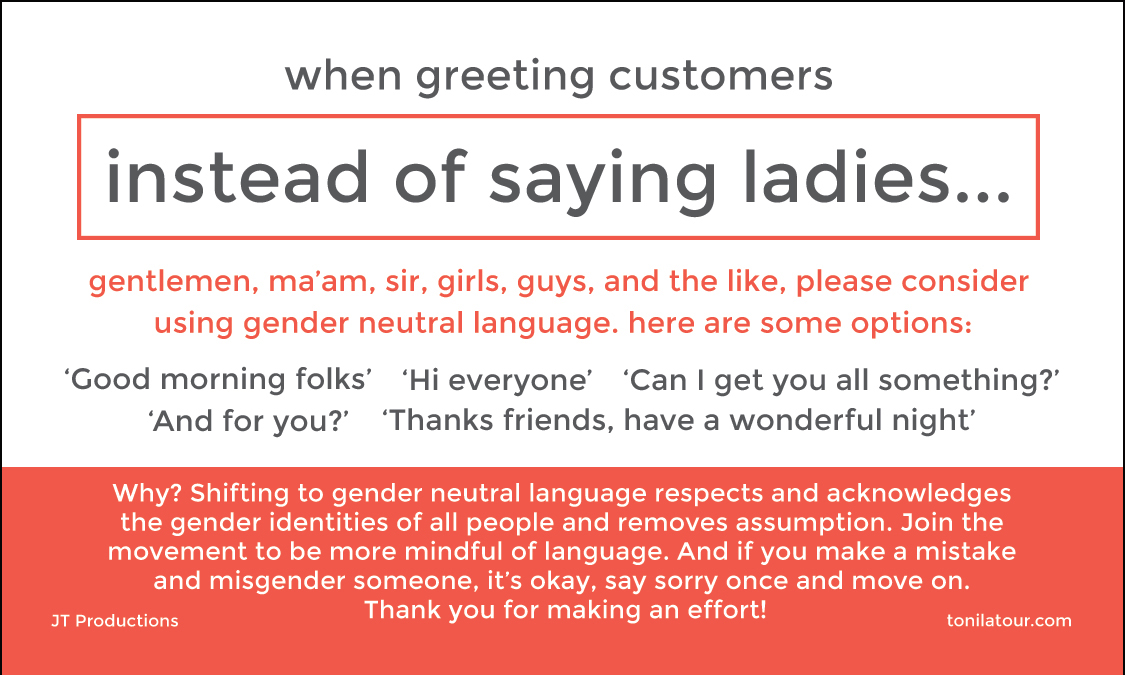 Hello There, business-size cards, 2015
In 2012, Toni Latour and Jenny Lynn set out to make these cards in response to people being misgendered or "lady'ed" in restaurants. This has been an ongoing experience and dialogue in the Vancouver queer community for many years and they wanted to come up with a creative response. Since then, James Alexander Kelly collaborated with Latour and they completed the work in 2015. Latour printed 1000 cards that were given away freely to anyone who wanted to use them. They were mailed across Canada, the US and Asia. The response has been overwhelmingly positive and the cards are all gone! If you weren't able to get any of the physical cards, Latour has included a free PDF link to both sides of the card for online sharing, or self-printing. (The card is designed with space around the edges for trimming). It is her hope that they will be used at the end of a restaurant visit as a kind reminder to consider using gender-neutral language, or as an opportunity for education and dialogue.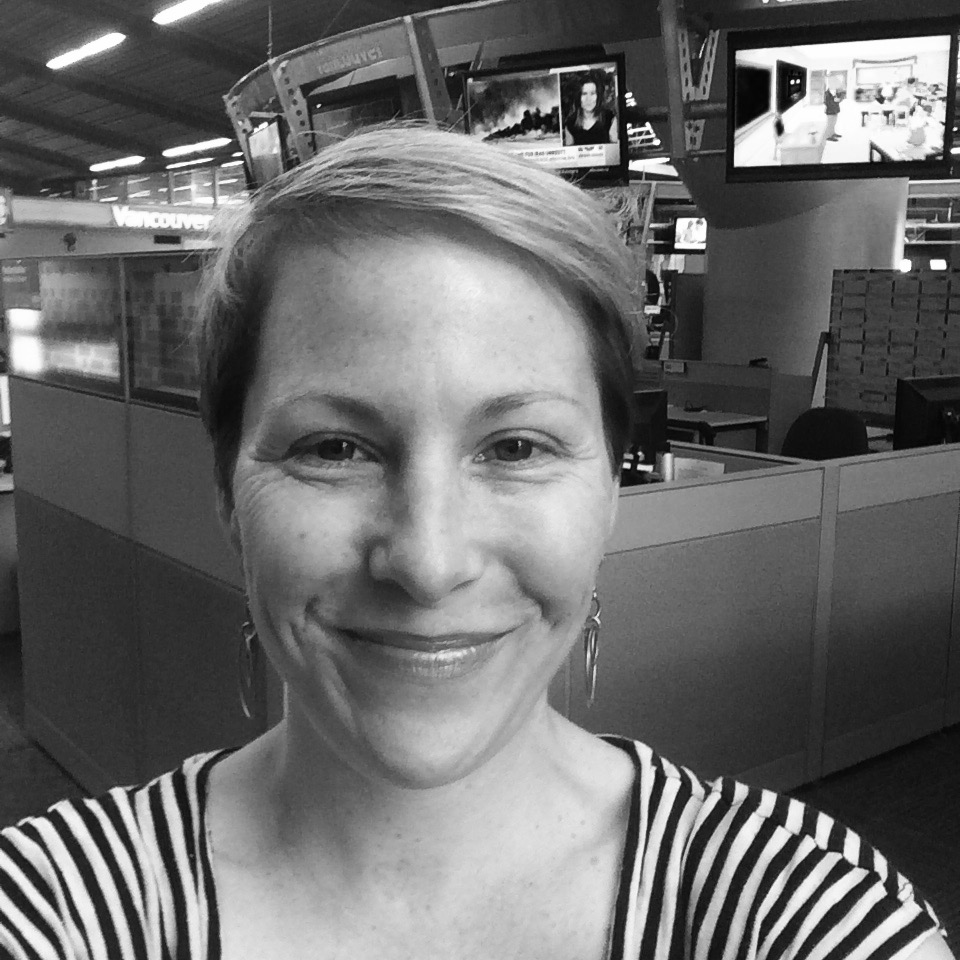 Interview at CBC radio, Vancouver.  Morning Edition with Rick Cluff, May 21, 2015.  Talking about the Hello There cards and gender neutral language at restaurants.
______________________________________________________________
An approved adaptation of the original Hello There cards by BINDERCON, 2016 http://la.bindercon.com