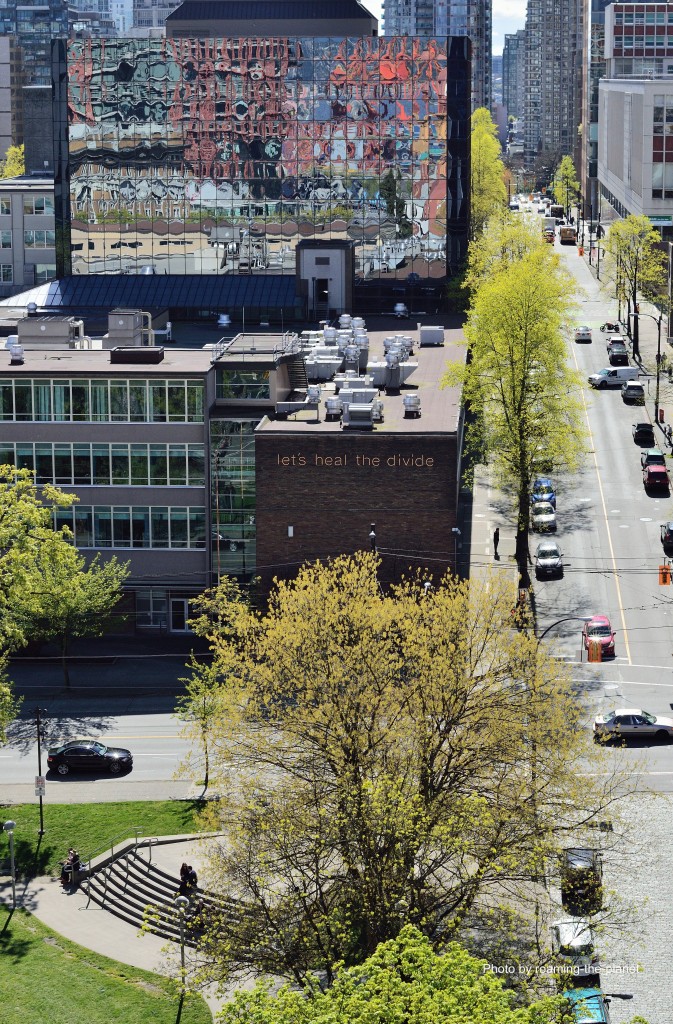 Let's Heal the Divide, 30 foot neon sign, located on the north facade of the Vancouver Community College, 2015-2016 Vancouver Biennale open air installation, 2015-17
Let's Heal the Divide was installed on International Women's Day (March 8, 2015), and remained on the facade of VCC Downtown until July 2017. The official lighting of the piece took place on a rainy March 11, 2015 with a welcoming and blessing by Carleen Thomas who spoke beautifully about the message of the piece and the cleansing power of the rain. A panel discussion followed with a packed room inside VCC. Panelists included the artist, Toni Latour, Sandra Seekins, Romi Chandra-Herbert, Michael Geller, and moderator Gordon Price. The impassioned dialogue that followed included diverse community members, artists, service providers, activists and more.
Let's Heal the Divide was born out of an invitation Toni Latour received to participate in the 2014-16 Vancouver Biennale, responding to the theme "Open Borders/Crossroads Vancouver". The resulting work was a site-specific piece that addressed the socio-economic, political and cultural points of disconnect present in the area. The location highlighted the glaring economic disparity between neighbourhoods and acted as an intersection between perceived borders. It marked a physical division between one of the most impoverished postal codes in Canada and one of the wealthiest. The piece sat at the border between Vancouver's Downtown East Side (DTES) and the financial and commercial district.
In the spirit of hope, Let's Heal the Divide called for action, collective healing, connectivity, and inclusion.
This project was fully funded by the Canada Council for the Arts and the Kwantlen Polytechnic University 0.6% Faculty Professional Development Fund. The artist would like to thank both institutions for their generous support. She would also like to thank VCC and the Vancouver Biennale for hosting and supporting this piece. Finally, Latour would like to recognize the strength, resiliency and heart of the Downtown Eastside community.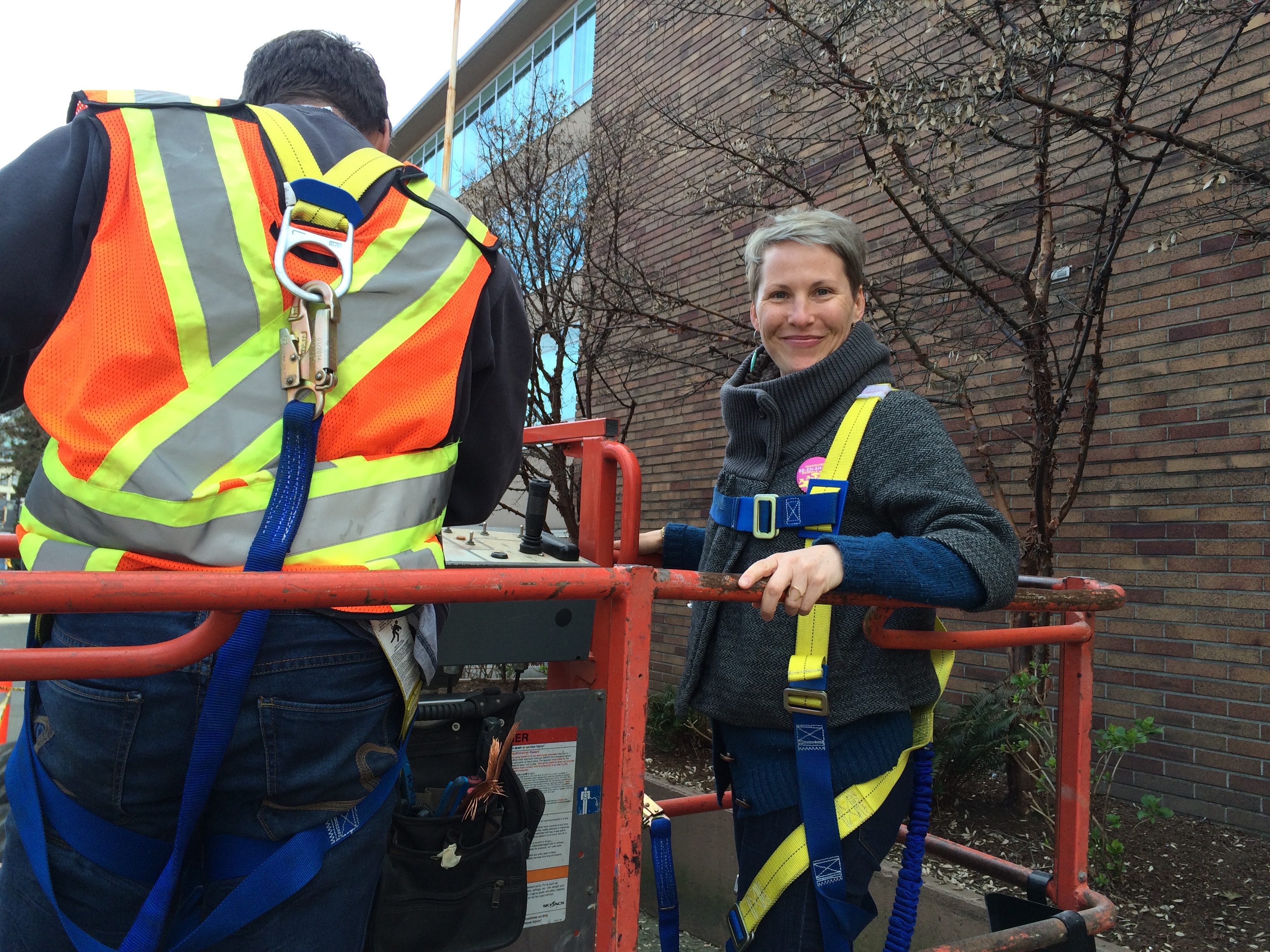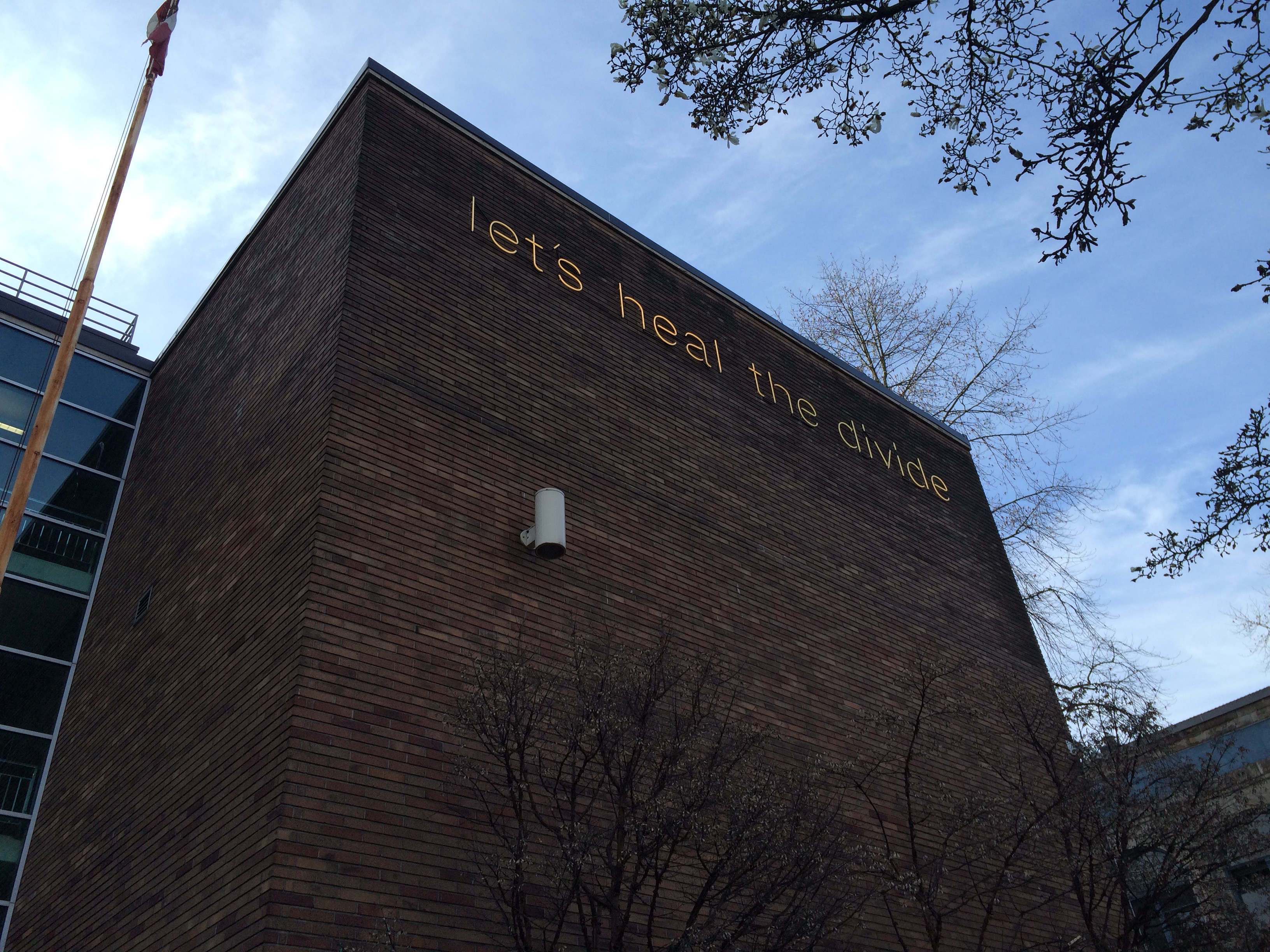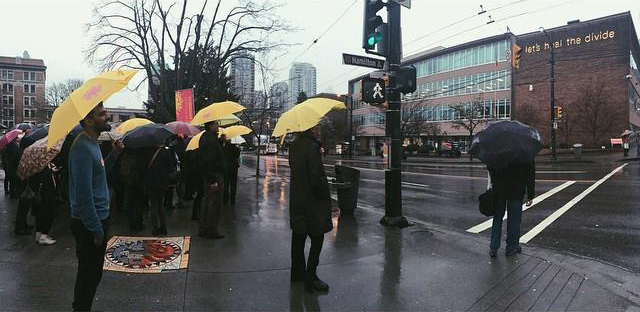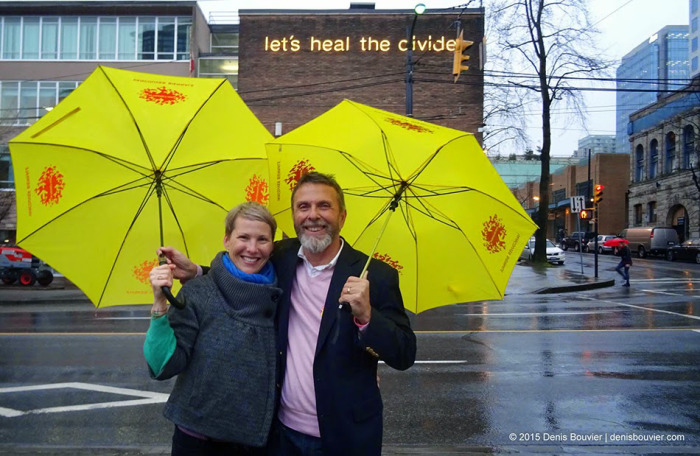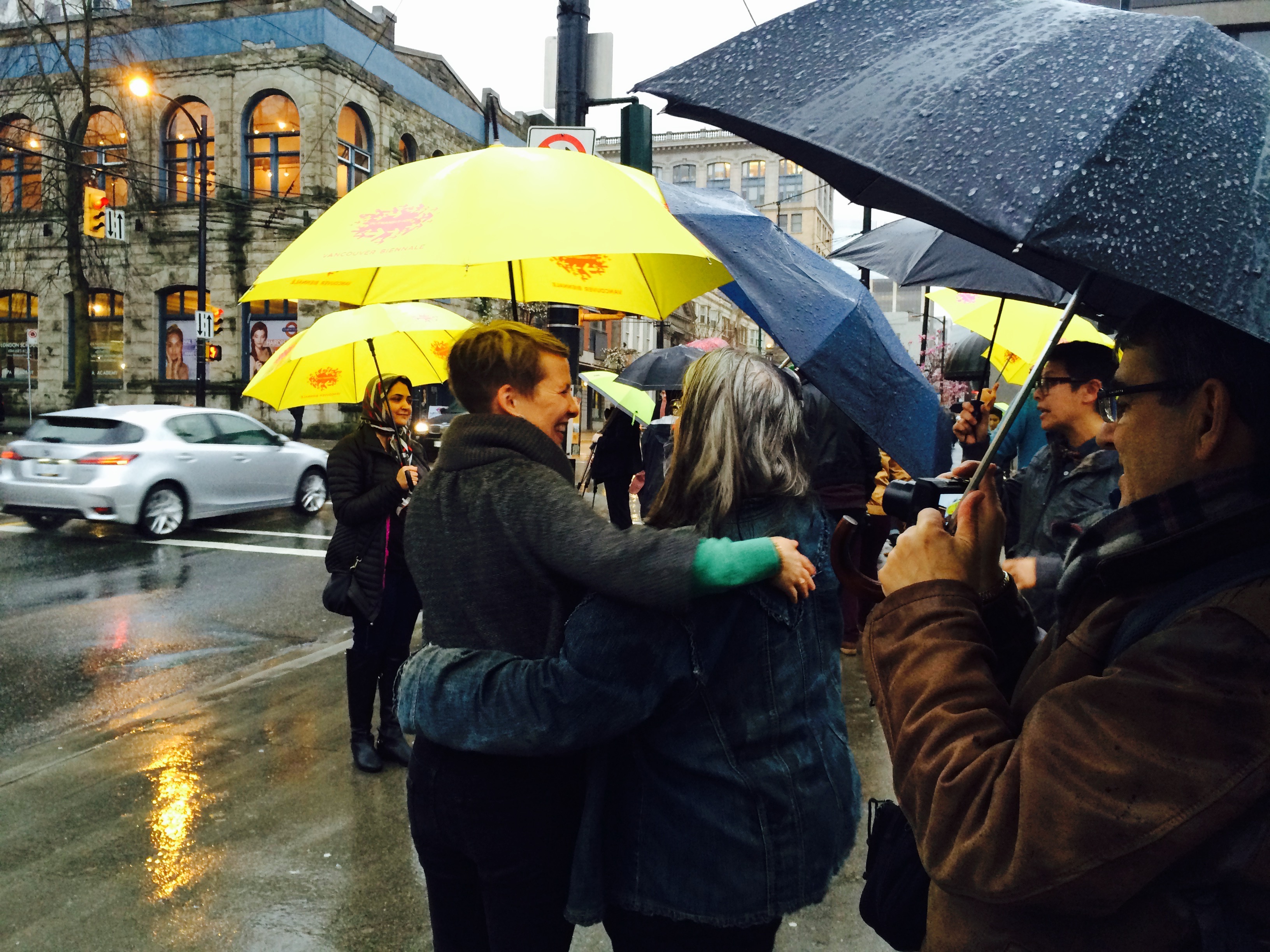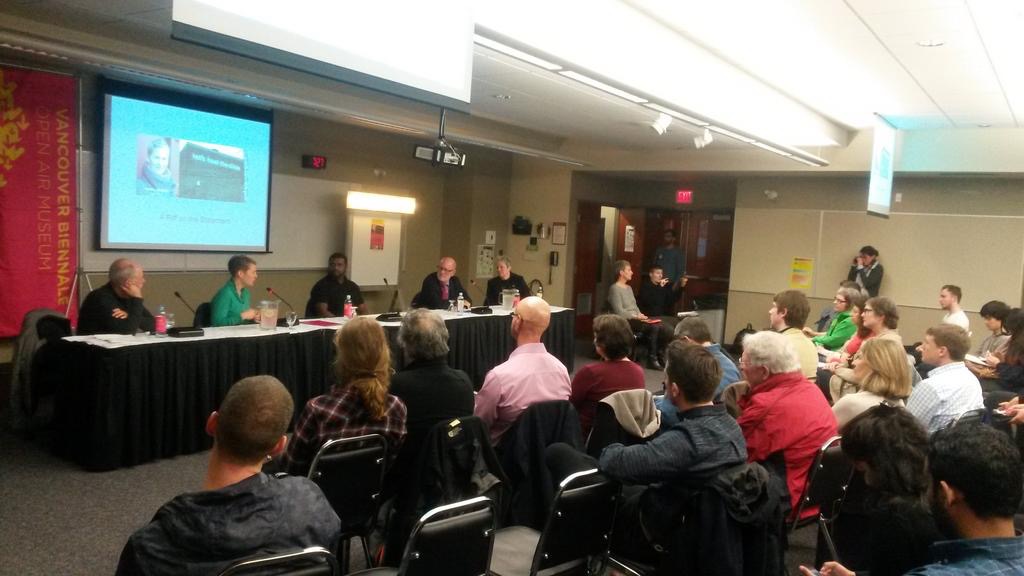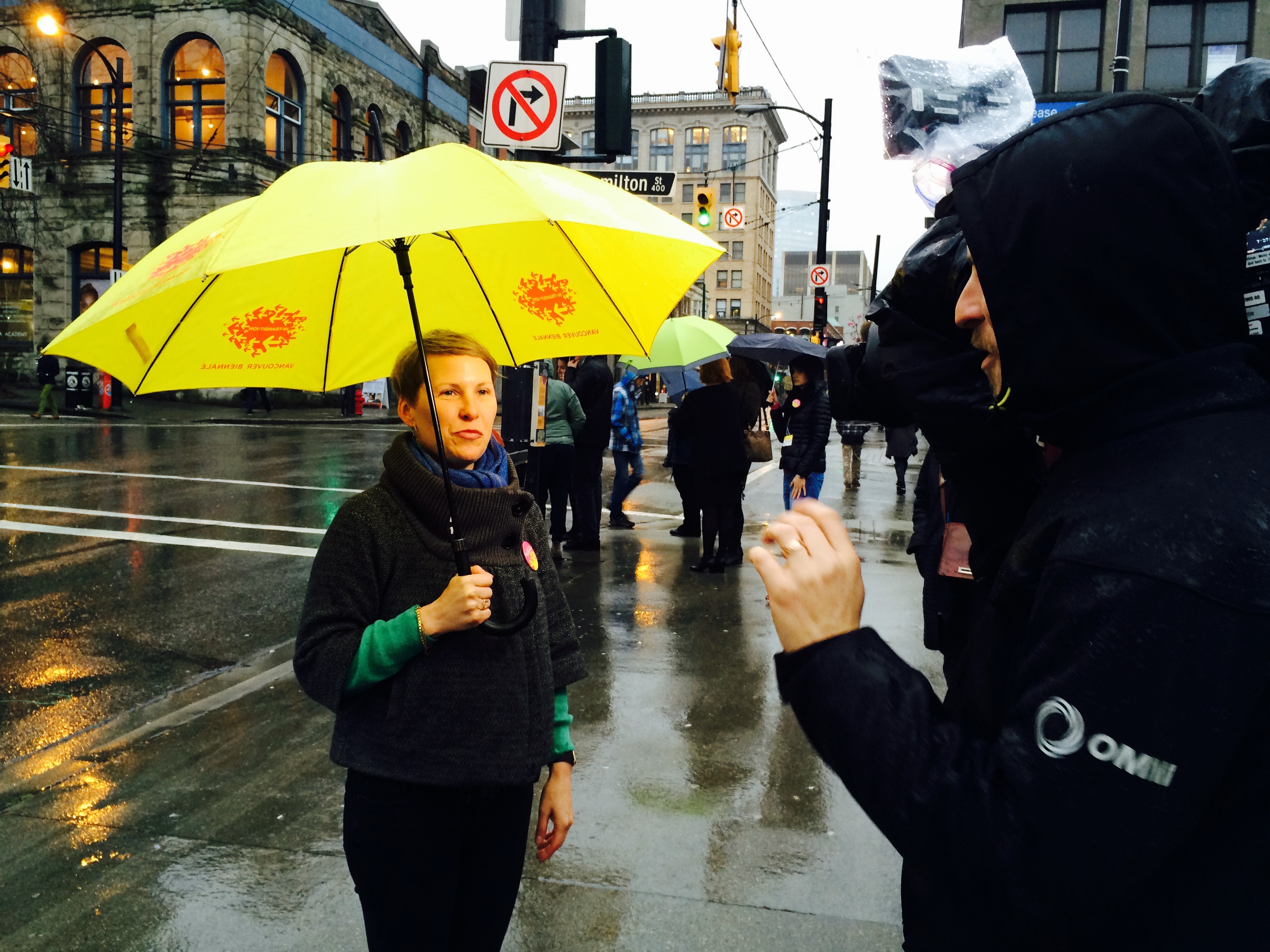 The conversation continued with a series of video interviews produced by the Vancouver Biennale asking the question "What does let's heal the divide mean to you?". Noteworthy interviewees included musician Bif Naked, artist Tiko Kerr, and politician Constance Barnes. Interview Series
News media for Let's Heal the Divide
National Gallery of Canada Magazine
Installation video by the Vancouver Biennale
Link to the Panel Discussion Poster and Description
1st Anniversary Blog Post by Toni Latour
More Pics!