Platonic Solids in Underground Parking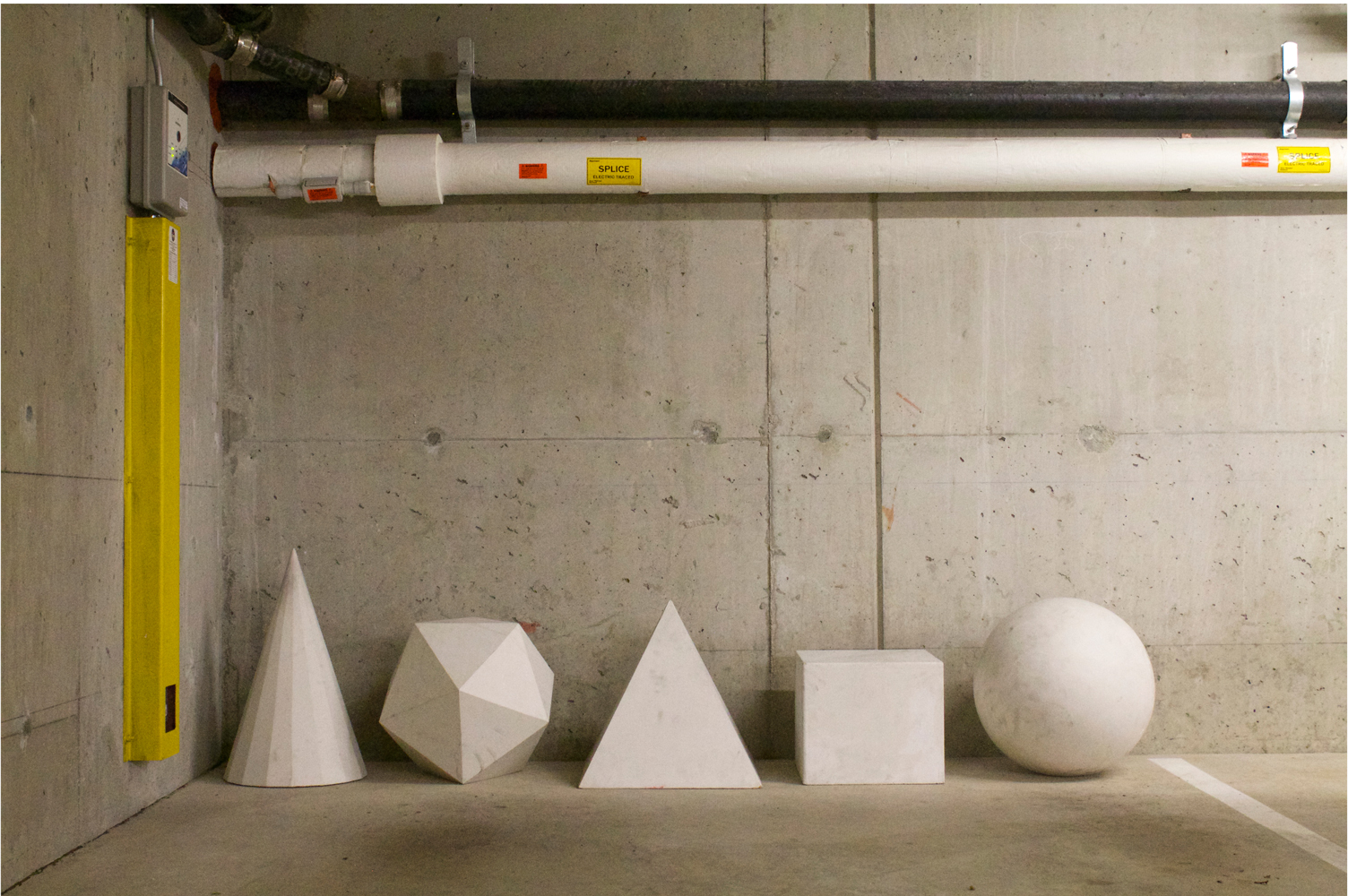 Digital archival print, 16×20″, 2014
Placing drawing props in the parking stall highlights both the juxtaposition and the geometric modernist similarities.
---
Vice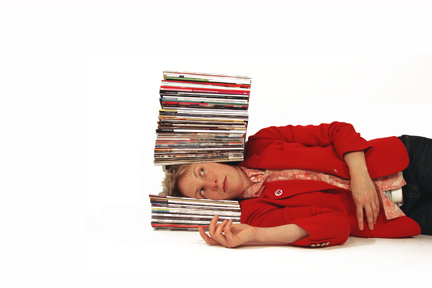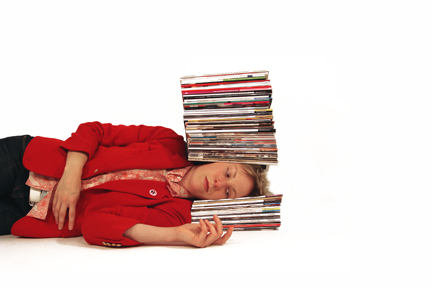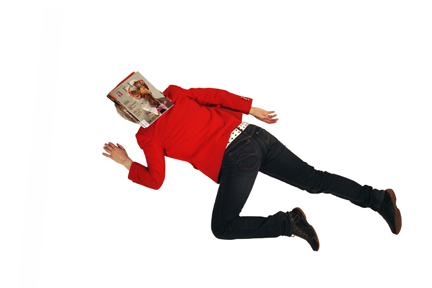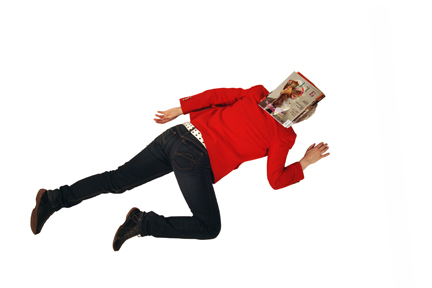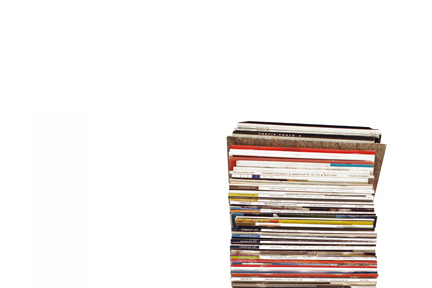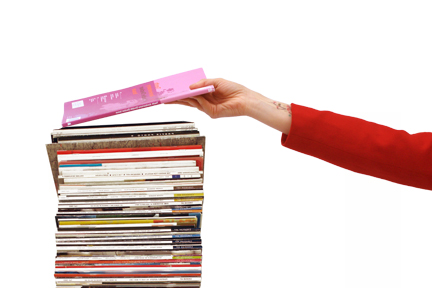 Vice, digital lightjet prints, 20″x30″ each, 2007-08
Vice acts as a double entendre-describing the artist's obsession with art magazines and the position they put her in.
---
Swamped
Swamped, giclee print on watercolour paper, 21″ x 30″, 2002
Swamped deals with issues of competition and motivation from within art world circles. The image has the artist laid out in bed with her dog – they both appear stiff, dead, or perhaps just beaten down or discouraged. In an exaggerated scenario, they are swamped by art magazines that feature the work of fellow artists. These forums for dissemination act as both motivators and nemeses.
---
Mares and Ralphie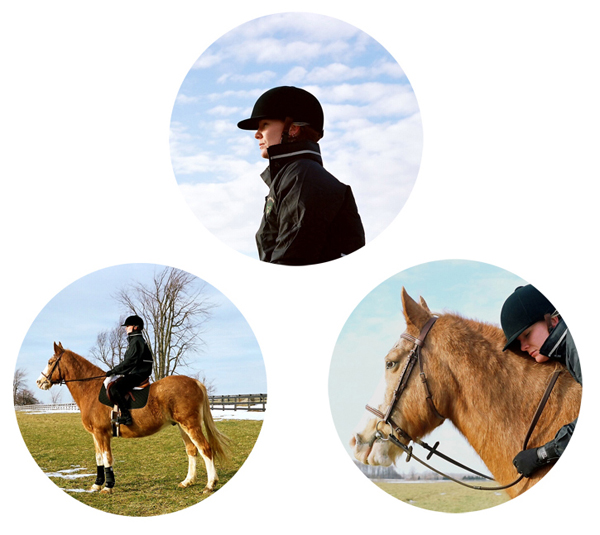 Mares and Ralphie, colour photographs, 2008-2009
After several ordeals that separated the two, Mares and Ralphie finally reunited, to the joy of both.
---
Animal Sanctuary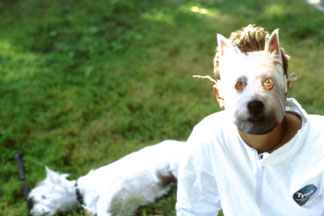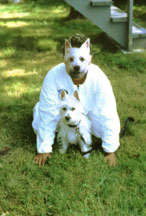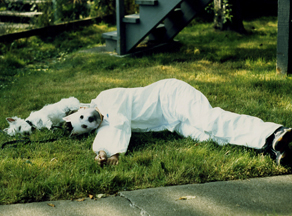 Animal Sanctuary, series of colour photographs, varying dimensions, 2002
Animal Sanctuary is a series of photographs involving animal imitation. In the spirit of General Idea, Latour has often aligned animal behavior with her own behavior as an artist. The title reflects our human propensity to use pets as objects of comfort, support and escape.
---
No Place Like Home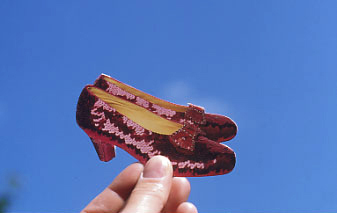 No Place Like Home, colour photograph, 20″ x 30″, 2002
No Place Like Home depicts the artist holding a paper cut out of ruby red slippers from the Wizard of Oz. It is an image of fantasy – a way to escape career doldrums. It is reminiscent of daydreaming as the angle points to the sky.
---
Souvenirs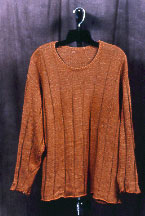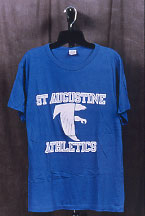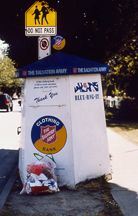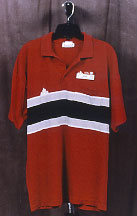 Souvenirs, 31 colour photographs, 8″ x 10″ each, 2003
Souvenirs is made up of 31 portraits of clothes the artist held onto for many years (through several moves) because they held personal significance. The items ranged from a high school basketball shirt to a bridesmaids dress. In an effort to free herself of these possessions, and carve some precious space in her urban apartment, Latour had them documented at Sears, then brought them all to a Salvation Army drop box and took the last photographs.
---
Studio Assistants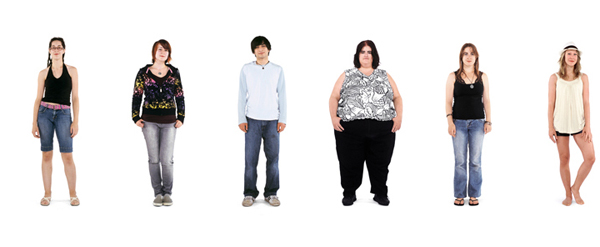 Studio Assistants, archival inkjet print, 24″ x 70″, 2009-11
This piece is an homage to Toni Latour's invaluable studio assistants, from 2009-10. From left to right, she recognizes and thanks: Amanda Butler, Janai Jackie, Maziar Mehrabi, Connie Freitas, Nicole Taylor, and Almira Walde-Renault. Pls visit the Thanks page for a more extensive list.